MÄNNKITCHEN Kampot White Peppercorns - 50 Grams
Choose your pepper
Order 4 or more packs to get 15% off and free shipping! You'll be billed and shipped your pepper every 4 months.
SUBSCRIPTION
Delivery every 4 months
Pick Your Pepper
You can pick 4 or more different types of pepper
Kampot Default Title Pepper
Our Pepper
Our Black Pepper, Red Pepper, White Pepper, and Smoked Black pepper all come from the same flowering vine, Piper Nigrum. Each type of pepper is harvested at different points of ripeness and then carefully prepared to maximize its unique flavor, aroma, and heat.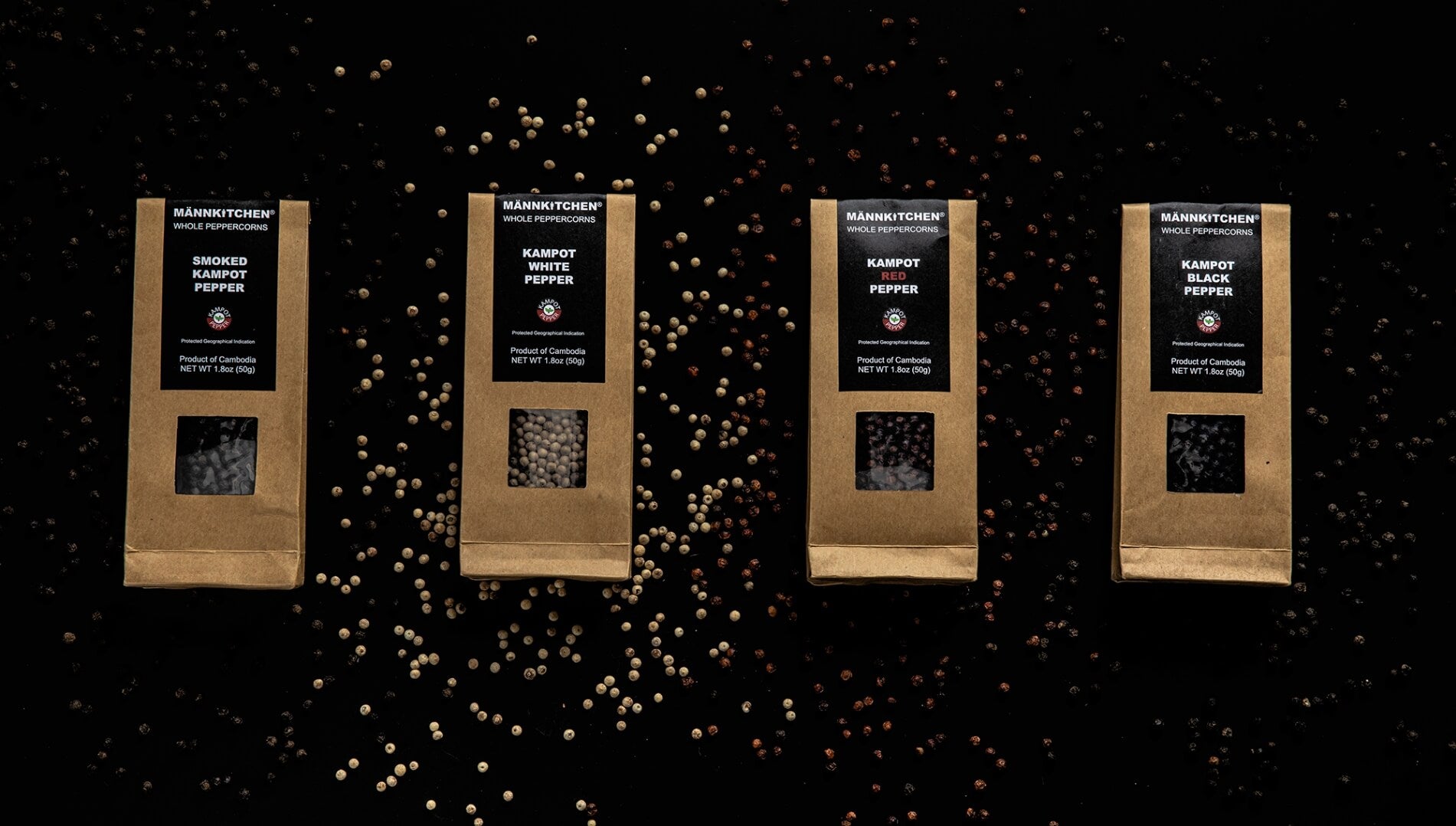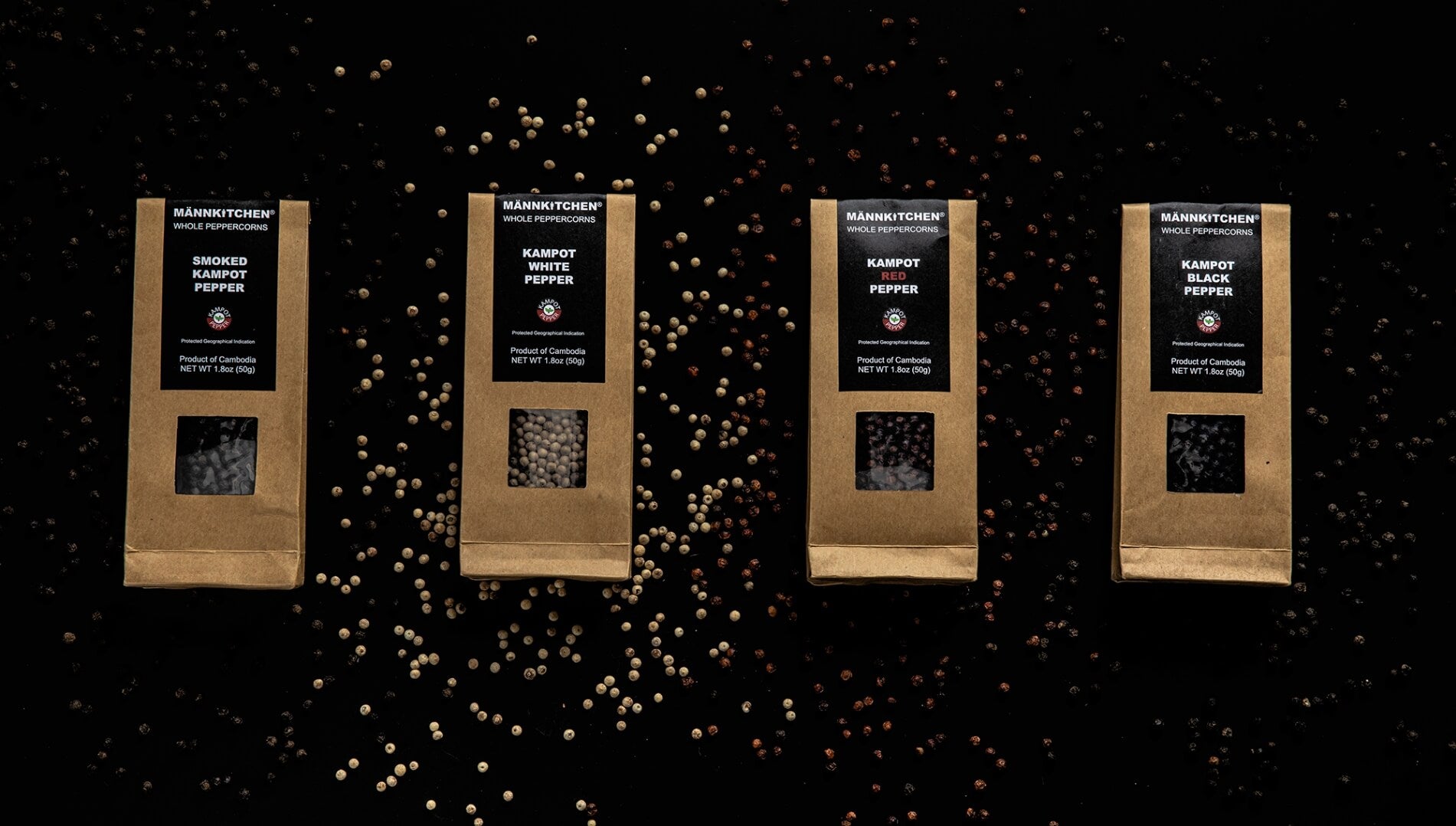 Kampot
Black
Peppercorns 50g
Harvest Timing: The fruit is full sized, but still green
Flavor: Unique Kampot "Zing"
Aroma: Pungent
Heat Level: Slow building that excites without overwhelming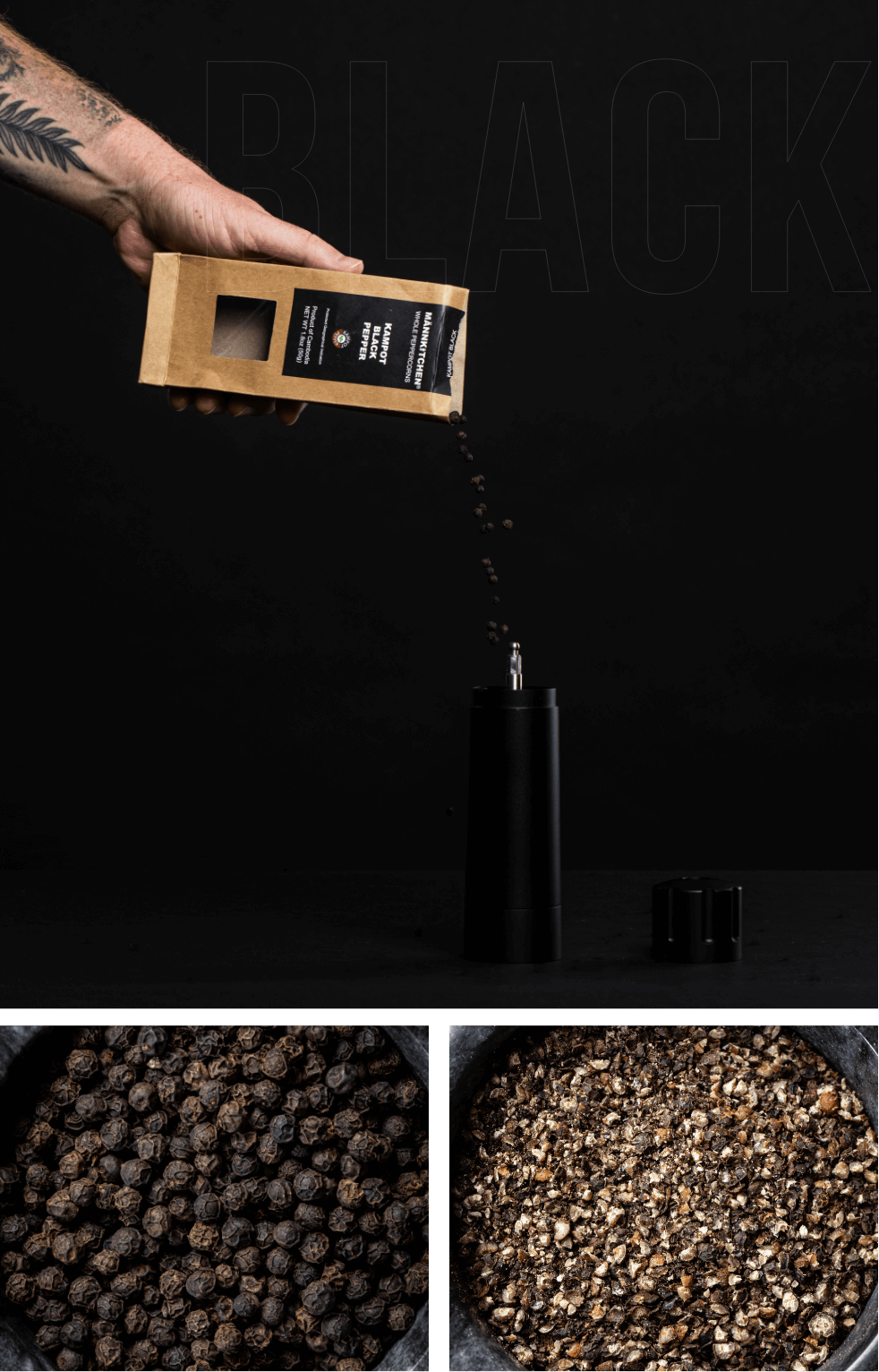 Kampot
Smoked Black
Peppercorns 50g
Harvest Timing: Fruit is green, then cold smoked over coconut and rice husks
Flavor: Smokey, smooth, and distinctive
Aroma: Smokey and woodsy
Heat Level: Warm and round with nice length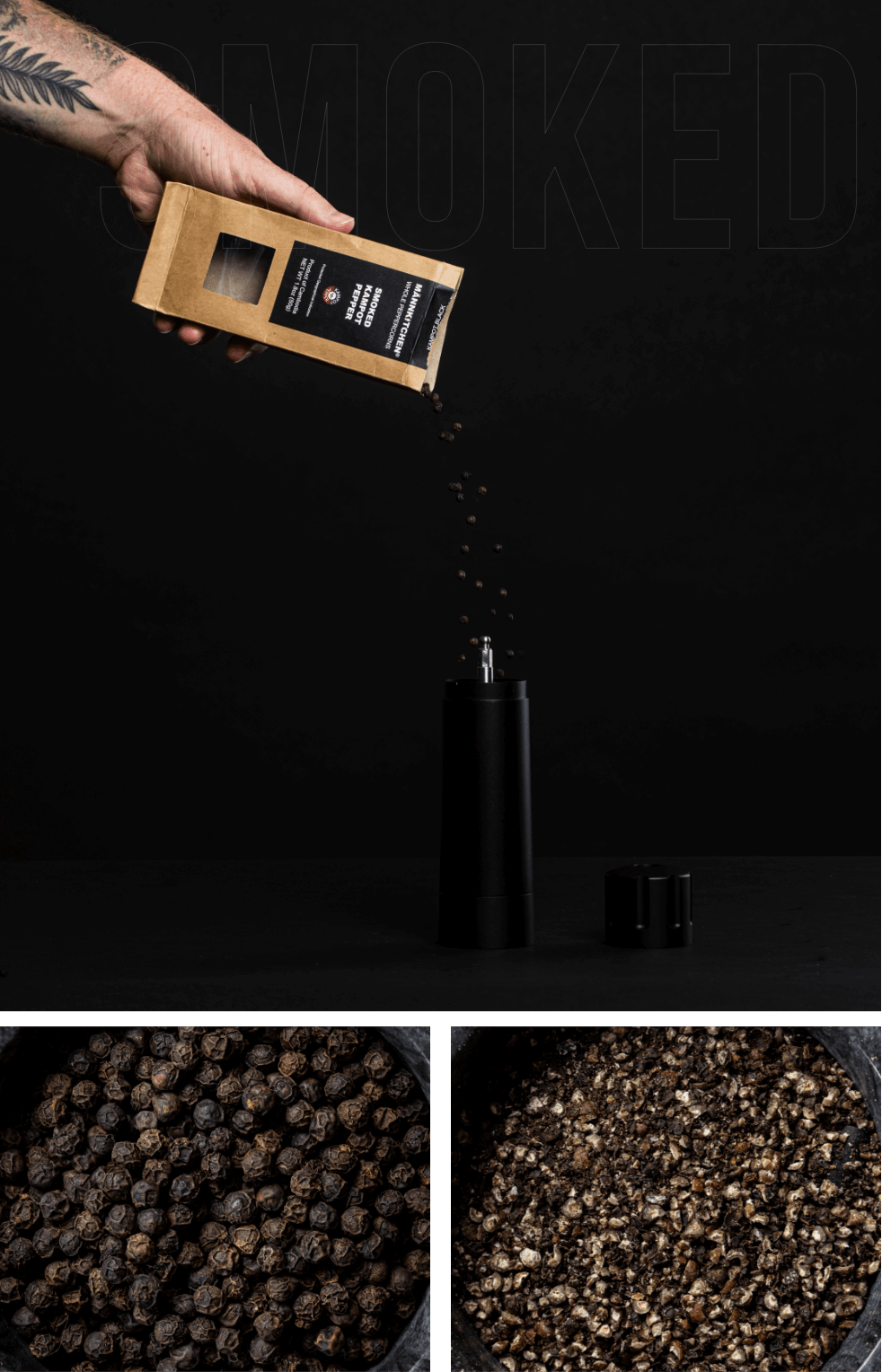 Kampot
Red
Peppercorns 50g
Harvest Timing: When the fruit is fully ripe
Flavor: Sweeter and chocolatey
Aroma: Dried fruit
Heat Level: Mild, comfortable, and exciting
Kampot
WHITE
Peppercorns 50g
Harvest Timing: Seed of fully ripened fruit w/ flesh and skin gently removed
Flavor: Savory, notes of citrus and herbs
Aroma: Peppery with a note of menthol
Heat Level: Intense and satisfying
Why are we so serious about Pepper???
Do you remember eating something familiar, but it felt like you were tasting it for the first time?
Maybe it was a perfectly ripe tomato still warm from the sun when you were accustomed to tomatoes that "ripened" on a shelf. Perhaps it was your first taste of fresh baked bread, or a properly seared steak.
Unfamiliar quality from a familiar ingredient that flipped a switch from predictable to impossibly flavorful.
Great ingredients can do that. Pepper did that for us.
You're probably very familiar with black pepper, the mildly spicy black stuff next to the salt.
Common.
Predictable.
Ordinary.
It's time to introduce you to extraordinary
A word on packaging:
We use small vacuum sealed bags to insure that your pepper stays at peak flavor and freshness.
The contents of large containers degrade faster than the contents of small sealed containers due to frequent opening.
Each bag of MÄNNKITCHEN pepper is 50 grams- enough for one refill of the Pepper Cannon, because smaller is fresher!
Store in a cool and dark location like a safe. (Because others are going to want to steal your flavor.)
100%
of reviewers would recommend this product to a friend
White peppercorns
Really liked the aroma and flavor of this pepper. So far I've had it on steak, eggs, pork, salad and it's very impressive.
I recommend this product